Press & Catalogs

Cristina Rubalcava (San Ángel, Mexico City) is a Mexican painter.
She began drawing at the age of two. She has participated in various group exhibitions and has made more than fifty individual exhibitions in Europe, Asia, Latin America and in the United States.
Her pictorial work is present in the most important museums and exhibition halls: Museum of Modern Art and the Quai Branly Museum in Paris, the Miró Foundation, the Tamayo Museum in Mexico, the MARCO Museum in Monterrey, The Museum of Popular Art Mexico , the Ralli Museum in Punta del Este or the Comillas Foundation, in Cantabria, Spain, among others.
Her mural paintings are in the Maison de l'Amérique Latine in Paris, in the Chapultepec Park in Mexico, in the Port of Veracruz in tribute to the poet and composer Agustín Lara, in Acapulco to illustrate the songs of the Costa Chica Hotel Elcano , Port of Veracruz, Gavea, Brasilia, Portugal Fatima Basilic of Notre Damem, or the Basilica of Guadalupe in Mexico, Museum of Sacred Art,.. It is also in Huatulco-Oaxaca to represent the traditional festival of the Guelaguetza, illustrating the offerings of the Day of the Dead.
Carlos Fuentes, Alain Jouffroy, Jean d'Ormesson, Fernando del Paso, Michel Nuridsany, Jean-Marie Le Clézio, Severo Sarduy, Joyce Mansour, Sami Nair, among others, have written about the work of Cristina Rubalcava, who divides her time between murals, bronzes, drawings and ceramics.
Since 1970 she lives and works between Paris and Ibiza.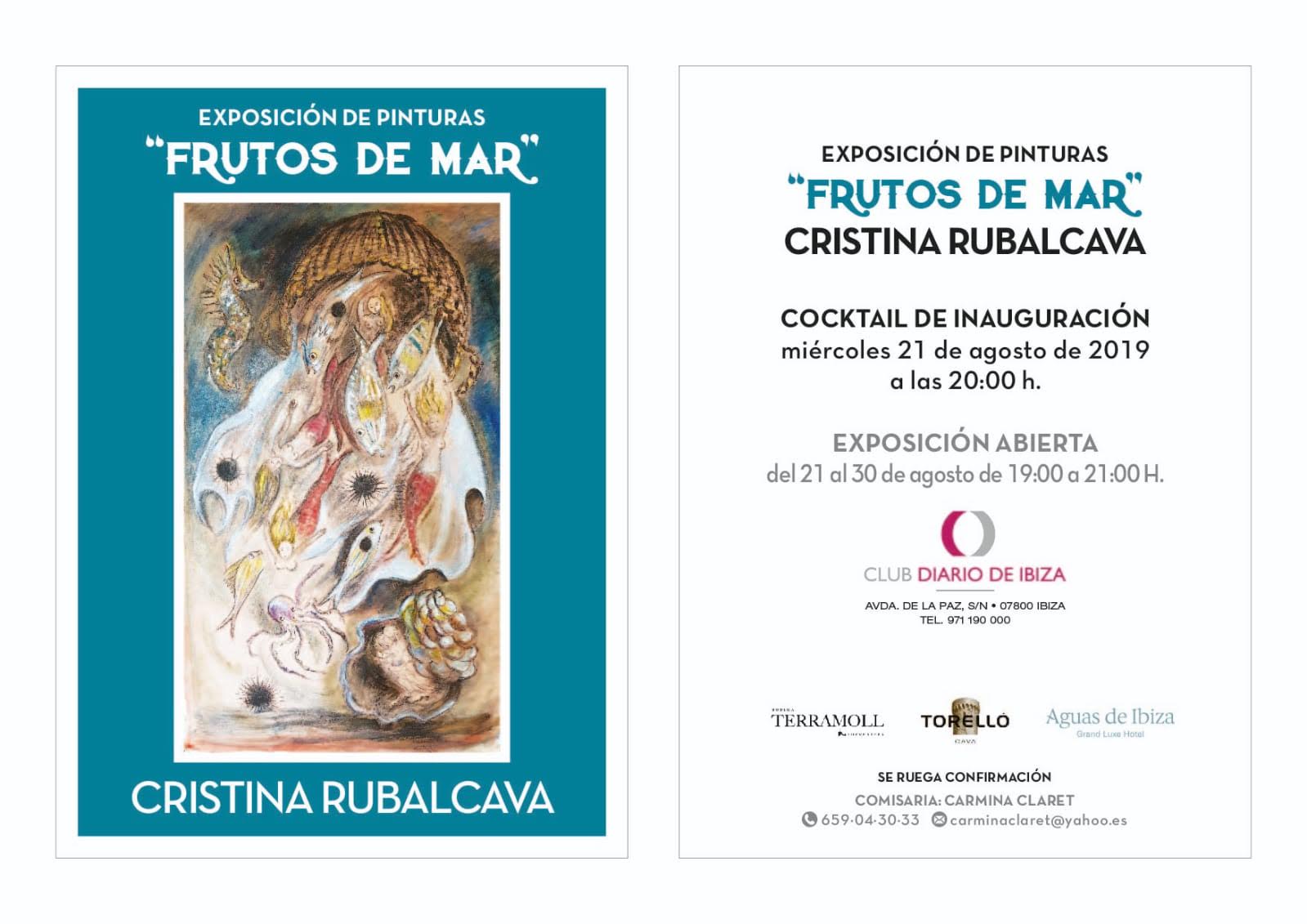 Press
Videos
Palau de Congress, Baleares 10th anniversary
---
---
---
---
---
---